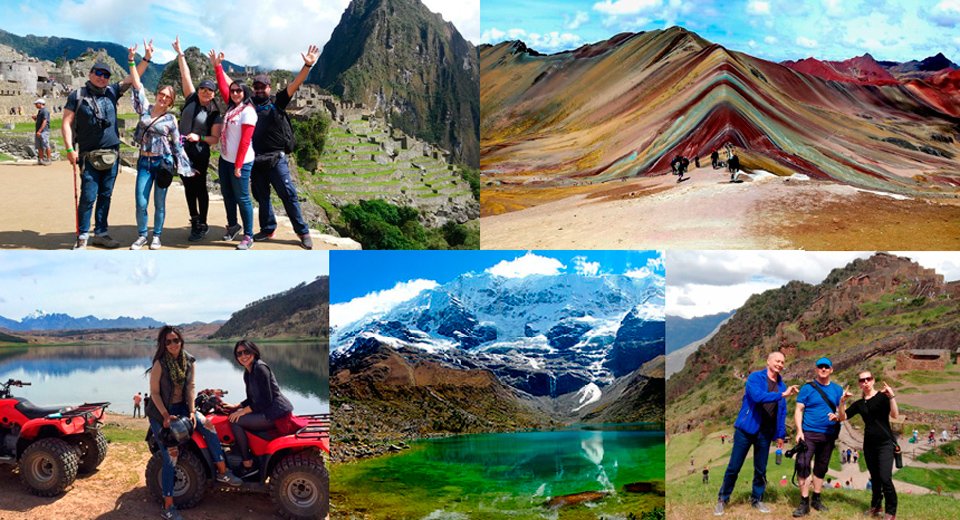 The money transfers are made from different places to Peru, due to paypal and bank policys, a commission of 8% is charged to you
Make a reservation paying a deposit by 50% and the remaining balance can be paid in cash, the first day of your tour without commissions. 
$680.00 dollars make a reservation
Cusco 6 great days tour, a great challenge only for those who like adventure,  half day of full fun in ATVs and 02 days tour of archeological sites, 02 great days hiking.
Day 01 Pickup from Airport to your hotel and at 13:00 hours half  day Atv tour full of fun, Day 02 sacred valley of the incas and  getting to Machupicchu town, cultural and historical Tour, Day 03  enjoy  Machupicchu and coming back to Cusco, Day 04  Humantay full day tour, Day 05 Rainbow mountain full day tour Day 06 Transfer hotel Airport
ATV tour (13:00  – 19:00) day 01
After your transfer airport to your Hotel we will have fun driving ATVs
The second day is challenging reason why we start at 1:00pm ATV tour, this is a tour where you enjoy and  feel the maximum fun, with 250cc  300cc  and 350cc quad bikes, a long Moray, salt mines (salineras) wich is famous for us, or you can change one of those places for the huaypo lake wich is very nice too, with comfortable machines made especially for you, are you ready for it.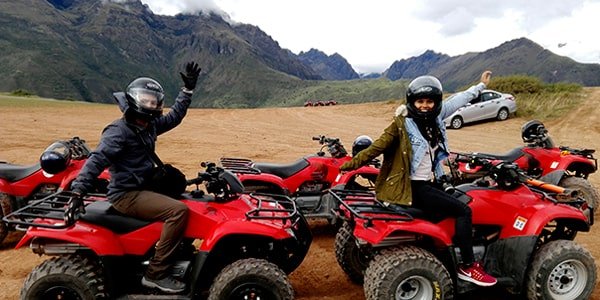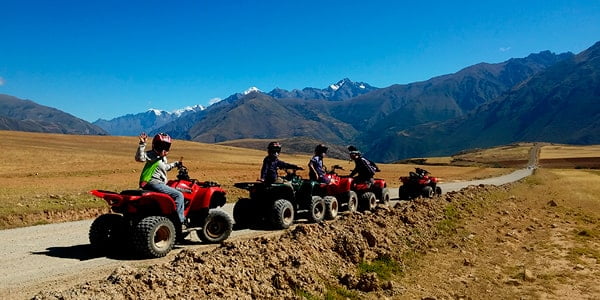 Sacred valley tour (8:00 – 16:00) day 02
Sacred valley tour is a amazing tour that will take you to discover great Inca archeological sites along the sacred such as Pisaq and Ollantaytambo valley perfect to learn the history of the Incas, how did Incas build  the archaeological sites and why.  after this tour our passengers go by train to Machupicchu town.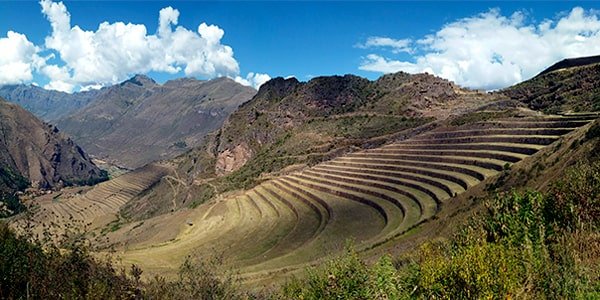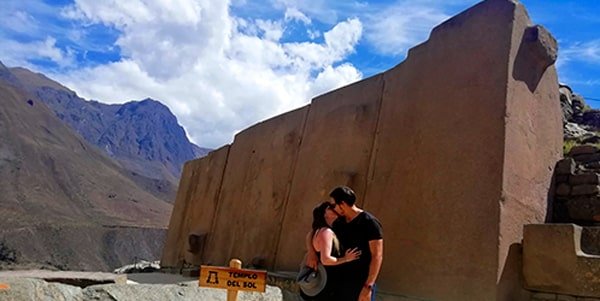 Machupicchu tour day 03
It is highly recommended to start the tour early 30minutes bus up to the archaeological, Machupicchu is the most important archeological center in South America to understand the place and discover the mysteries of Machupicchu, one of our professional tour guide will be in charge of you as alays.
The tour guided takes by two hours then you will have free time to walk, to take photos and enjoying Machupicchu, you can take any bus to get dow to the town, remember you have to be 30 minutes before in the train station of Aguas calientes take the train and in Ollantaytambo will be waiting to you our transportation to take you back to you Hotel in Cusco or sacred valley end of the tour.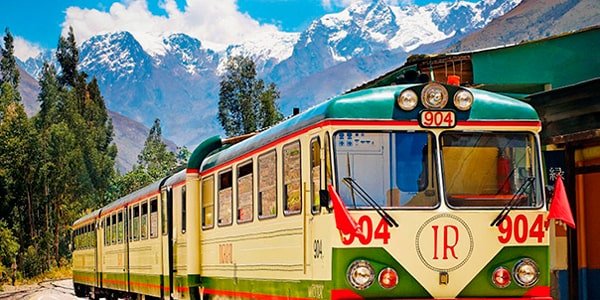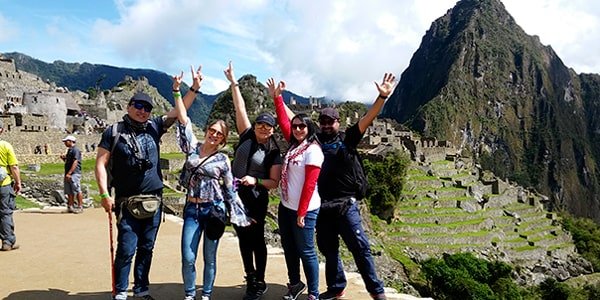 Humantay lake (5:00  – 17:00) day 04
This tour is a great and  nice full day trek, perfect  if you like hiking  far away from the city by four hours by car, this place is an andean sacred lagoon that comes from the beautiful Humantay glacier.
Our hiking is by three hours round trip and staying in the lagoon for about 30 minutes, the trek  will take place between (3900 to 4250) M.A.S.L , a very interesting landscape of mountains, glaciers, high Andean trees and so on.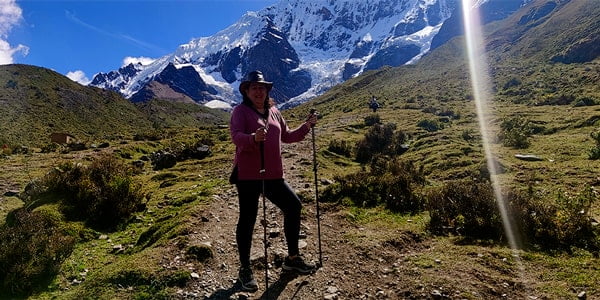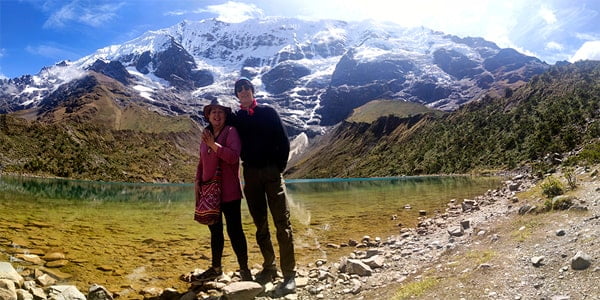 Rainbow mountain (5:00 – 18:00) day 05
The Rainbow Mountain is a sacred mountain a guardian and protector of his place, it became one of the most famous treks in the last years in Cusco for such beauty that it possesses, on the route we will observe llamas, alpacas and typical villages, we will take the shortest path one and half hours hiking to get  a chace also to go to the red place
Day 06 trasfer Cusco Hotel to the airport Cusco 6 Great Days Tour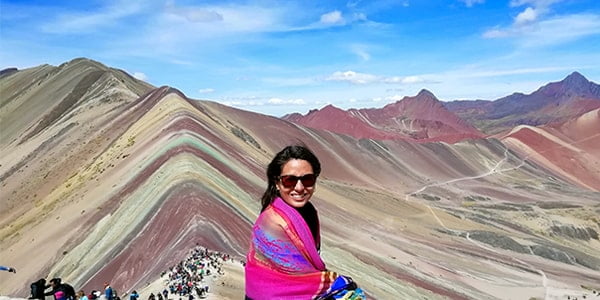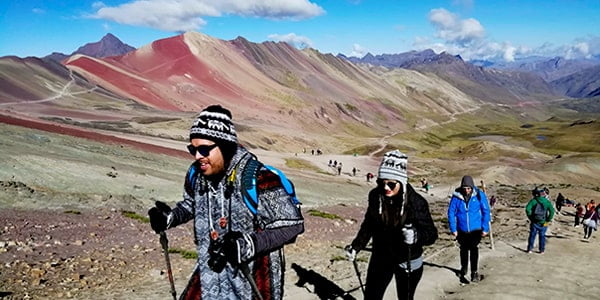 Comfortable tourist transportation for all tours.
Entrance tickets to Mchupicchu
Tourist ticket for sacred valley and Moray.
Round trip train to Machupicchu town
Humantay lake entrances tickets
Humantay lake (breakfast and lunch).
Rainbow mountain entrance tickets.
Rainbow Mountain (breakfast and lunch).
Visit to authentic craft markets.
Pick up from your hotels.
Transfers (airport – hotel – airport).
Original passports or IDs
Extra money especially in soles
Raincoats in rainy season
Personal medications if necessary
Clothes that warm in the afternoon it is cold
Cameras or video cameras.
Small backpack for personal use
Recommede by Cuatrimotos Cusco Company